Sale!
VIDEO SURVEILLANCE HARD DISK 4TB | WESTREN DIGITAL | WD40PURZ
Engineered specifically for surveillance security systems

Supports up to 180TB/year workload rate

Tuned for write-intensive, low bit-rate, high stream-count applications typical to most surveillance applications

Prioritized write-operations for maximized surveillance performance

TLER and ATA streaming support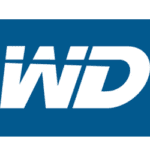 Description
WD Purple drives are built for 24/7, always-on, high-definition security systems.
With a supported workload rate1 of up to 180 TB/yr.
Support for up to 64 cameras
WD Purple drives are optimized for surveillance systems.
WD Purple surveillance storage also comes with WD's exclusive All Frame 4K technology, so you can confidently create a security system tailored to the needs of your business.
Using All Frame 4K technology, WD Purple drives improve ATA streaming to help reduce errors, pixilation, and video interruptions that could happen in a video recorder system.
Workload Rate is defined as the amount of user data transferred to or from the hard drive.
Workload Rate is annualized (TB transferred) (8760/recorded power-on hours).
Workload Rate will vary depending on your hardware and software components and configurations.
Brand
Western Digital Purple
Protect your home and business with WD Purple surveillance hard drives
WD Purple surveillance storage is built to handle up to 32 HD cameras per drive and is designed for 24/7, always on, high-definition surveillance security systems that use up to eight hard drives.
Available in up to 10 TB capacities

SATA 6 Gb/s interface and 64MB cache

Optimized with AllFrameTM Technology

Surveillance 3.5-inch Hard Drive
Engineered for compatibility
WD Purple surveillance hard drives are built for compatibility with industry-leading chassis and chip set manufacturers for seamless integration into your new or existing video surveillance system.
Optimized performance for up to 32 HD cameras
With support for up to 32 high-definition surveillance cameras per hard drive, WD Purple gives you the flexibility to upgrade and expand your security system in the future.
Surveillance storage for peace-of-mind
WD Purple Surveillance hard drives are designed for high temperature, always-on, surveillance security systems to ensure reliability and quality video play back when you need it most.